Is your CV ready for you next career move?
Does your CV reflect the best of you?
Job market is very competitive and full of high quality talents looking for new and better opportunities. With thousands of CVs reaching employers, it is estimated that the average initial CV screening gets less than 30 seconds of the employer's attention maybe much less. What's in your CV and how you present it will determine the first impression you are giving to the employer and whether you are going to be shortlisted for an interview or not.
With PRO CV Writing, our Senior Recruiters that has been in the market since 2004 will advise, edit and help you get a better CV that reflects the bets of you and increase your chances to get shortlisted for interviews.
WHAT'S INCLUDED:
CV editing, reformatting, rewriting or writing from scratch if you don't have one.
Introduction Zoom call with with one of our Senior Consultants (typically 10-15 minutes) – optional.
Followed by Whatsapp text conversation (typically 60-120 minutes). During the conversation we will be asking questions that will extract from the best version of your professional profile.
Delivery: Typically from 1-3 working days

.
Medhat Botros
Human Resources Manager
Al Foah – Abu Dhabi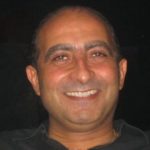 Mehmet is a gifted recruiter/ Headhunter!! I had the pleasure of working with Mehmet & his team back when I was an HR Manager with a semi-government organization in Al-Ain, where I was leading a recruitment campaign. I was truly impressed by his superior level of service, reliability, quality of talent, and amazing responsiveness. I was dealing with several recruiters simultaneously and he was on par with the biggest names in recruitment/executive search industry. He even offered flexibility and patience that the other bigger players couldn't offer. I highly recommend Mehmet, he is a star in his field.
Anna Budanova
Public Relations Executive
DAMAC Properties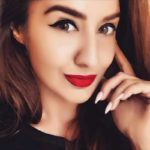 Highly professional individual. Got hired with support of Mehmet to Damac Properties. Thanks, Appreciated your quality work.
Dana Rafeh
Marketing Manager
Meraas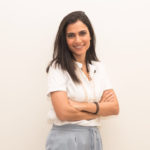 CareerDubai was great at connecting me to the right job fit for me. They were able to get me a great job that created a strong base for my current career path. They were very responsive and helpful through the whole process. Thank you.
Youness Zahir
Sr. Full Stack Engineer
GET Group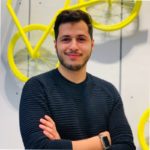 Very professional team and amazing support, Thanks CareerDubai !
Stipana Biskupic
Business Development Manager
Souq.com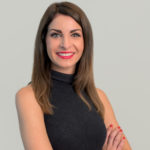 CareerDubai introduced me to Souq.com. It was my first interview in Dubai. I arrived without any business contact. They arranged me the interview the same day I came to Dubai and It resulted in joining Souq's team. Thank you CareerDubai team.
Souraya Al Akoury
Office Manager and Human Resources
Lactalis International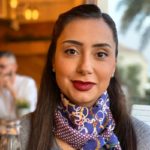 One of the best, fast, honest and super helpful talent acquisition agency. Experts in connecting your profile to the right position, CareerDubai thank you for the opportunity.
Sushil Kumar
Regional Business Applications Manager
Carrier Middle East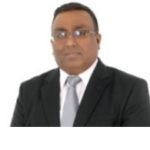 Had worked with Mehmet in the past during a transition from one organization. Mehmet had been very professional and his organization CareerDubai had provided all guidance and support during this period. I would like to recommend Mehmet and his organization to any future stakeholders.
Hatem Gad
General Manager
YUMMY EGYPT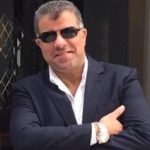 CareerDubai is one of the best recruiter that I have ever met! They helped me get a new job within 2 weeks to be hired with Philips Egypt which was a great opportunity for me. They managed the process in a very professional way. I would recommend them to anyone who is looking for a new opportunity.
Nadine A. Jaafar
FutureCard Industries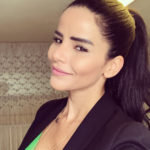 Mehmet is one of the most prompt and timely professionals I have encountered in the HR/Recruitment industry in Dubai. It was a matter of days till he responded to my request of a career move with a very good lead. Even though I have decided against it, Mehmet remains in constant professional search that could respond to my qualifications & experience. I am sure that with his persistence, I will find my next career move in no time.
Tamara Stubbs
Head of Project Development – GCC
The Blossom Nursery / Blossom Early Learning Center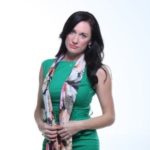 When I was contacted by CareerDubai I wasn't looking to move out of my current role, unless I could attain very specific contractual requirements, employer detail and all of my expectations were met. I never expected a call back to come and six months after giving my detailed list that they found me exactly the company I wanted to work for. Four years later and I am not only still extremely happy in my role, I am progressing quickly in my career. If it wasn't for CareerDubai I may not be where I am today.
Reine Nakhleh
Project Manager
crm Middle East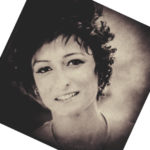 A highly professional recruitment agency that provides support and transparency to candidates and clients. I had the opportunity to work with them both as a candidate and as a client (who helped us in recruiting our team in UAE). Wishing you all the best. Best, Reine.
Fouad Zayed
VP – NEA & Levant
Schneider Electric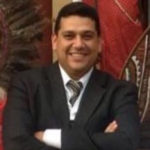 Very Professional agency, with deep knowledge in how to match between candidates and employers. Service Quality is very good. I've dealt with them once as candidate, and was a great experience ended up by joining a role that is in line with my career targets. Thanks.
Anas Qudah
Head of Finance
Dubizzle – OLX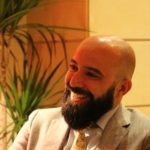 Professional and pleasant to deal with.